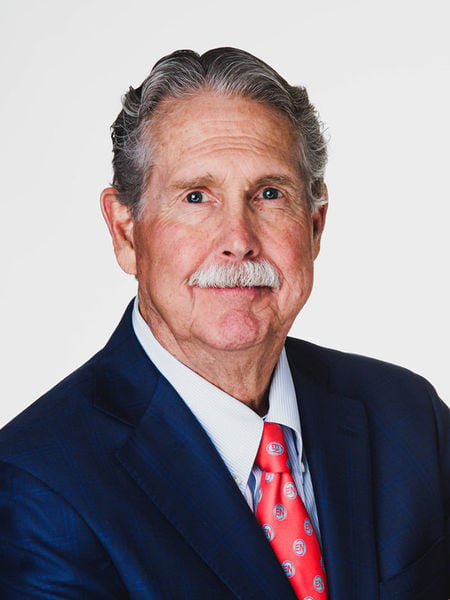 Bill Britain
While we mourn the passing of our beloved founder, William Wallace "Bill" Britain, even more so, we celebrate his life.
It is well established that Bill's visionary creation of EnergyNet changed and improved the A&D landscape; however, it is much less well known how Bill improved and changed the lives of the team he assembled under the EnergyNet banner.
Bill was a coach, mentor, and father figure to the people in his care.
EnergyNet is not successful simply because Bill cared about the business fundamentals, but because he cared for and loved the people who are fundamental to the business.
He had the rare ability to bring out the best in his team by giving his best to his team. His passing leaves a legacy that will never be forgotten.
He is loved and he is missed.
"We lost a true gentleman, visionary, leader, friend and American last week. Bill Britain founded EnergyNet in 1999 and made a lasting impact on so many that knew him and worked for him. Bill had a demanding yet nurturing way about him that just made you push yourself to achieve more than you thought was possible. He was always the first one to congratulate you when you did. Bill's legacy will certainly endure, but his physical loss will be felt by many far and wide. I miss my friend already."

Chris Atherton, Chief Executive Officer
William "Bill" Britain Obituary: Read Obituary Here