Leasing Unit # 8
Uintah County, UT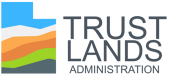 Utah SITLA - Oil, Natural Gas, Associated Hydrocarbons and Helium Lease Sale, October 22, 2021
Registration Status:
Please log in as a buyer to view registration status.
Your Bid Status:
Please log in as a buyer in order to bid.
Time Remaining:
Auction has ended
Start Time:
10/8/2021 5:00 PM MDT / 6:00 PM CDT
End Time:
10/22/2021 5:00 PM MDT / 6:00 PM CDT
Minimum Bid:
$6.25 per acre
Total Lease Cost at Minimum Bid:
$540
(Bonus + Agency Fees + Buyer Premium)
Legal Description:
T2S, R1E, USM;
Sec. 1: W2SE4
Lease Name
Leasing Unit # 8
Legal Description
T2S, R1E, USM;
Sec. 1: W2SE4
Special Stipulation
Minimum Bid Amount Stip
Partial or No SITLA Surface
Archaeology Area
Lease Terms and Conditions
All bidding and lease sales on SITLA properties listed on this website shall be subject to the statutes, administrative rules, and other laws of the State of Utah, including but not limited to the Utah Government Records Access and Management Act, UTAH CODE §63G-2-101, et. seq.
The Applicant offers minimum $2.00 per acre and for each fractional part of an acre (fractional acre is rounded up to one full acre), which includes the first years annual rental, unless otherwise noted. Click here to view lease form.
Failure of funds or failure to execute a lease within 30 days of receipt shall constitute a forfeiture of the bonus bid and termination of the lease agreement.
ARCHAEOLOGY AREA
LEASING UNIT CONTAINS OR IS ADJACENT TO ARCHAEOLOGICAL SITES WITH A FAIRLY HIGH PROBABILITY THAT ADDITIONAL SITES COULD EXIST.
MINIMUM BID AMOUNT
LEASING UNIT IS AT A MINIMUM BID OF $500.00 WITH A MINIMUM ANNUAL RENTAL OF $500.00 PER YEAR. REFER TO THE SCHOOL AND INSTITUTIONAL TRUST LANDS ADMINISTRATION RULES AND REGULATIONS (O&G R850-21-500-1b; Minerals R850-25-300-1c).
PARTIAL OR NO SITLA SURFACE OWNERSHIP
LEASING UNIT CONTAINS PARTIAL OR NO SITLA SURFACE OWNERSHIP.
Successful Bidder Notification
When the bids are accepted by SITLA, the successful bidder will be notified via email with closing instructions, including total amount due.
Payment must be made within two business days.
A 2% Buyer Premium, calculated as 2% of the total bid amount, will be added to the cost of this lease.
Utah School and Institutional Trust Land Administration Point of Contact
EnergyNet Point of Contact