Lease Unit No. 41
Grand County, UT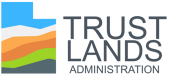 Utah Over the Counter Lease Sale
Registration Status:
Please log in as a buyer to view registration status.
Your Bid Status:
You have not bid on this lot
Time Remaining:
Auction has ended
Start Time:
11/18/2014 1:10 PM MST / 2:10 PM CST
End Time:
11/25/2014 1:10 PM MST / 2:10 PM CST
Total Cost at Highest Bid:
$1,335.60
(Bonus + Agency Fees + Buyer Premium)
Legal Description:
T19S, R25E, SLB&M
Sec. 36: All

Lease Name
Lease Unit No. 41
Legal Description
T19S, R25E, SLB&M
Sec. 36: All

All bidding and lease sales on SITLA properties listed on this website shall be subject to the statutes, administrative rules, and other laws of the State of Utah, including but not limited to the Utah Government Records Access and Management Act, UTAH CODE §63G-2-101, et. seq.
Purchase price includes the lease bonus and 1st year rental. Buyer will be responsible for paying rental payment for years 2 through 5.
Data represented on these maps is for REFERENCE USE ONLY and is not suitable for legal, engineering, or surveying purposes. Neither SITLA nor EnergyNet.com shall be liable for any direct, indirect or consequential damages to any party arising out of or in connection with the use of data on these maps.
Grand County, Utah, Drilling Permits from the last 180 days. Source: DrillingInfo.

Click here to view
Drilling Rig on Location in Grand County, Utah. Source: DrillingInfo.

Click here to view
Bidder #9
11/25/2014 10:07:48 AM
$2